About Me
Music
My name is Lu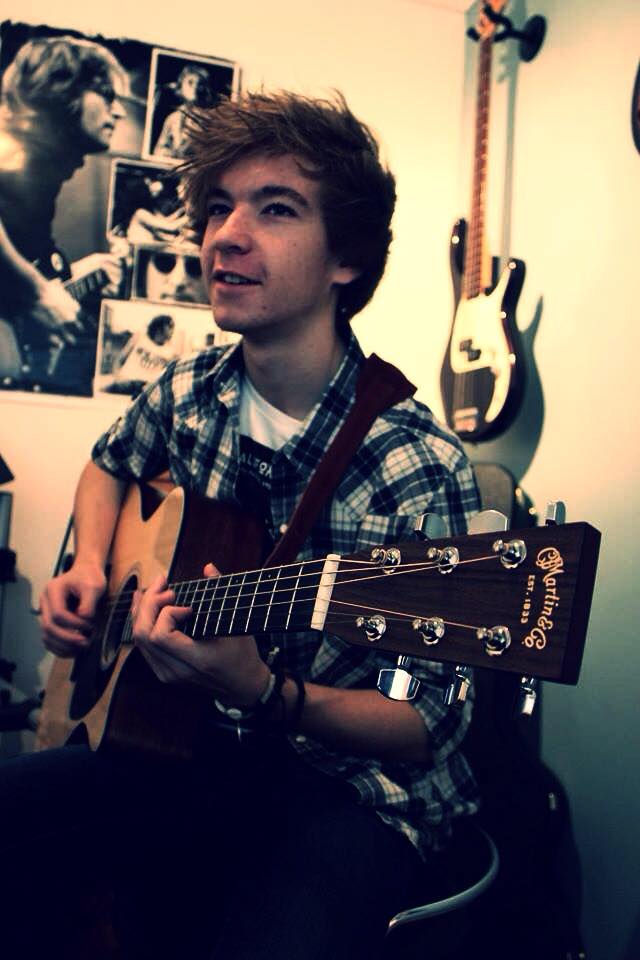 ke Anderson, I'm 16 years old, a guitarist from Gourock, Scotland. I have been playing seriously for 4 years. I play a range of styles, I study electric, acoustic and classical, playing a range of genres from heavy rock to solo classical.
From a young age I have had an ambition to go into the music industry, I was exposed to music such as Pink Floyd, Yes and Dire Straits which inspired me to learn to play guitar and want to perform on stage as a career. For the last 2 years I have played acoustic guitar learning pieces and being influenced by Tommy Emmanuel and Adam Rafferty. However, my main focus has been working with local singer Jack Jones as part of a folk-pop project busking in Glasgow and playing in local venues.
To find out more about what we do check out our Facebook page or go to the 'Jack Jones & Luke Anderson' page on my website.
Early last year I discovered my love for classical guitar after meeting a classical guitarist who performed on cruise ships, he gave me some useful tips which drove me towards the melodic appeal of classical guitar.  I am studying classical guitar as a junior student at The Royal Conservatoire of Scotland. I study there in Glasgow once a week and now in my second year, where I learn fundamentals of the instrument, build repertoire, take part in a guitar ensemble and a musicianship class.
During the week while I attend high school I study a part time music business course which has given me a good understanding of the music business. I have been learning skills which I will be putting into practice over the coming months: building a network of musicians, which I will write with, gig with and accompany.
My lastest venture has been electric guitar after experimenting with an acoustic guitar and a vocalist and coming to the conclusion that I want a 'bigger sound'. I love working with other musicians so I thought, why not start my own band? This is my new project which will begin in March and I will keep you updated via my website.
Art
This is now something I really enjoy doing and this year I am working towards developing new skills and hopefully doing more drawing and paintings.
Sailing
Go sailing a few times a week in season. Enjoy teaching the younger cadets and have now achieved my helm qualification.